Karin Herzog Glycol Rose - Peel & Pump 30 mins £28.00
A fabulous mini "lunchtime" facial peel with staggering results. revives tired, lack-lustre skin, diminishes fine lines and has a lifting action on the skin. Essential for drier, more mature skin.
Karin Herzog Pore Draw 90 mins £48.00
A deep detoxifying extraction facial to spring clean the skin and draw out even deep seated blockages. Removing blackheads, whiteheads, spots and milia. Essential for oily problematic skin with blocked and congested pores, congestion or acne. The treatment begins with a back massage, including in the facial a head massage, and hand massage.

Karin Herzog Smoothie 90 mins £48.00
A deep infusion of oxygen, retinol and Vitamin E to visibly smooth out fine lines and wrinkle and breathes life back into a tired dull complexion. The treatment begins with a back massage, including in the facial a head massage, and hand massage.
The Monoi, Honey & Milk Skin Nourisher 90 mins £58.00
Instant radiance to nourish tired, lack lustre skin and to soften and hydrate. A beautiful tactile treatment with exotic aromas. The treatment begins with a deep back massage of the upper back with exotic moni de tahti oil to relax you. Than pure fresh natural ingredients including oranges, milk and honey are massaged over the face to cleanse, hydrate, refresh and tone.
Critrus Complexion Brightener 90 mins £58.00
Idea for problematic, oily skin types and for younger skin types. The treatment begins with a back massage, including in the facial a head massage, and hand massage
A fresh hot water infusion of lemon, lime lavender and mint is wash and refresh throughout the treatment, breaking down excess oils and promoting a glowing complexion. a fresh custom blended massage oil, with lemon and lime is used during a rewarding lymph massage to de-congest, eliminate toxins, detoxify and balance skin.
Choco 02 Facial 90 mins £58.00

A divine luxury facial using the Karin Herzog oxygen creams and pure melted Swiss chocolate, chocolate cleansers, chocolate exfoliators, chocolate infused towels, chocolate everthing! 90 minutes of pure heaven. suitable for all skin types. The treatment starts with a back massage , including in the facial a head massage, and hand massage.
Space - Tibetan Head Massage Facial 60 mins £38.00
The ultimate relaxer, combines Karin Herzog's patented oxygen creams with an authentic Tibetan Head Massage.
Karin Herzog Oxygen Body Treatments Oxy Contour 120 mins £70.00 Course of 4 £260.00

Recommended for the treatment of cellulite, weight loss and fluid retention. Lymphatic drainage massage is combined with the Karin Herzog Oxygen creams to increase circulation and detoxify. this treatment is an effective detox on its own or for stubborn cellulite or poor circulation a course of 4 is recommended at one per week.
The Bodical 120 mins £70.00
For oily/problematic/troubled skin with breakouts. The treatment combines a manual lymphatic body drainage and pore draw facial.
Total Melt Down Body softener 120 mins £75.00
A totally pampering, holistic treatment to relax, calm, balance, heal and refresh the Body, Mind and spirit. fresh herbal dough balls are custom blended in the salon, using fresh herbs, spices and exotic oils. Soothing yet stimulating effect on the muscles of the body, at the same time, gently but exfoliates the skin all over, leaving it fresh, silky smooth and soft.
Balinese Massage 60 mins £55.00
An authentic massage combing Indonesian and Thai massage techniques.
Spice Treatment - Balinese 120 mins £75.00

Another divine body treatment, including a full body coconut scrub, boreh spices applied to the body to draw out impurities and Balinese massage.
Choco 02 Body 120mins £70.00

This divine Choco 02 body treatment includes, a Thai ritual before the body is washed with a warm chocolate and milk wash. Hot mitts infused with real chocolate essence glide over the body to ensure it is soft and clean and ready for the auyvedic Massage combined with the Karin Herzog oxygen creams.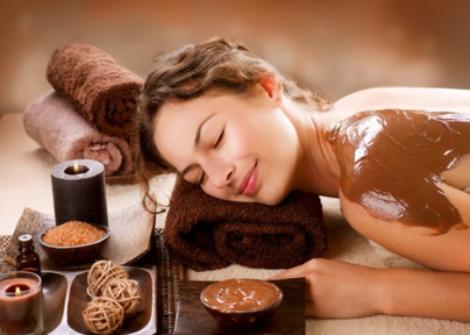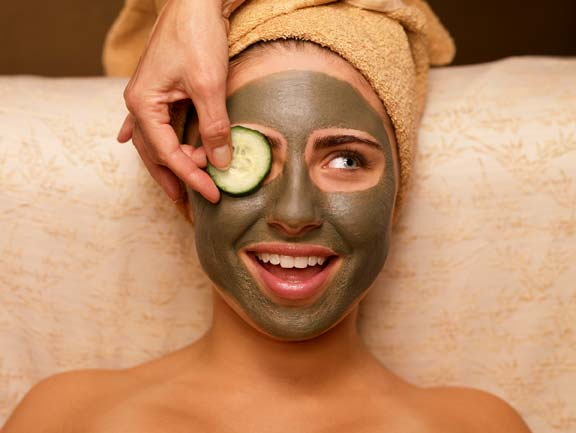 HISTORY

FROM THE RESEARCH TO THE DISCOVERY
Dr Paul Herzog, Swiss professor and scientist worldwide known, dedicated his whole career to the study of artificial respiration and oxygen benefits on human body. His work, for medical purposes, gave him the opportunity to understand its virtues. Like numbers of research doctors before him, he lives with the ambition of finding the solution to stabilize and fix the oxygen in an emulsion after he realized how much such formula would propose extraordinary curative virtues on the skin. Nonetheless, the difficulty is in the fact that it's a volatile element hard to conserve in a cream or any similar substance and, until then, nobody succeeded in fixing it.
At the instigation of his wife Karin, professional beautician, Dr Paul Herzog keeps focusing on exploring oxygen properties with the objective of putting them at beauty and skin health disposal.
In 1974, after several years of work and research, Dr Paul Herzog finally finds his formula. This amazing discovery will be patented immediately and includes two main innovations:
• On the one hand, the oxygen molecule is stabilized into an emulsion.
• On the other hand, under liquid form, the oxygen gets gas form when entering in contact with the skin and exercises a pressure allowing it to get injected under the skin.
For Paul Herzog, the advantage of this formula is clear: the same emulsion can be used for any type of skin, to the extent that oxygen action regulates the epidermis functions.
THE BIRTH OF AN EXCEPTIONAL RANGE
Dr Paul Herzog first imagined this invention for medical purpose but his wife Karin, professional beautician, convinced him to use it as a cosmetic base. She analyzed herself, on her own skin, the effects of the emulsions developed by her husband.
In 1975, Dr Herzog, convinced by his wife's idea, created a line of cares based on the several formulations discovered during his research. He decided then to name his collection « Karin Herzog ». Sold in Switzerland, the brand quickly won numbers of clients
The first care was the « Oxygen Body 3% » cream. The Herzog discovered the normalizing effects that such a formula produces on the skin. Numbers of new cares will follow up for all of each the efficiency will be proved.
Encouraged by their results, Paul and Karin Herzog decided to open a first Beauty Spa in Switzerland, on the shores of Leman Lake. Numbers of clients will run to the place to get these cares known as « miraculous ». The institute is becoming famous and the quality of the cares is appreciated. Afterwards, the couple decided to commercialise their products all around the world.
To date, no other brand has such control on active oxygen for cosmetic application. Beyond the international patents, the formulas are kept as secrets that the family carefully protects. Karin Herzog is the only skincare brand built on active oxygen and its applications.